SO, since I live in Utah and it is a veritable hot bed of young, giant families, I get this question roughly 6,433 times per day.

"So.... when are you going to have another?"

Now, besides the fact that a) Addison is only two years old, b) I am only 23 and in no way do I feel my biolgoical clock ticking just yet and c) I just don't FEEL like it, I usually try to be creative in my answers to people. But my favourite reason is that I don't want to have another until I can some way guarantee that I'll have a boy. Why?

Because of days like today: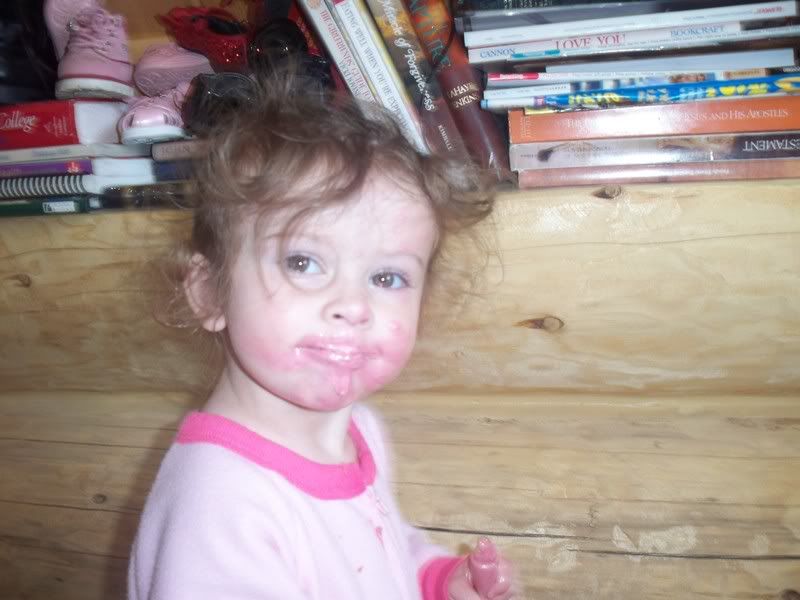 Addison got into her purse (YES she has a purse, and YES I am aware that I am only fostering this kind of behaviour.) and pulled out her tube of lipgloss and smeared the entire tube onto her face. Isn't she lovely?

Don't get me wrong, I am 100% glad I had a girl first. If I had a boy first, I would have smothered him and made him girly by dressing him up and putting him on parade like I do with Addison. I love painting her nails and having her sit with me at my vanity while I get ready, with her trying out my blush. Really, its adorable. She's a little mini-me, and really what the world needs now isn't love, but more Jacquelines.

But she is HIGH MAINTENANCE! She threw a massive fit on Tuesday night because she spotted one of her church dresses (an impossible large, flouncy one of course) and wanted to put it on to sleep in. I said no, tantrum ensued. I just figure I have done my duty as a mom to a little girl. I want a boy now. I want a rough and tumble, dirty, sticky, easy to please boy. Is that so much to ask? And I want Addison to have brothers like I did.

Mushy moment here, but there is nothing in this world that is better than a handful of brothers. Mine are the best. I never feel deprived for not having sisters, instead I feel blessed to have brothers to protect me, beat me up and make me laugh. Not to mention the Porter family is the most drama-free family in the history of mankind. SO... I have my little girl, now I could have a whole basketball team full of boys and be completely happy.

BUT until I can get a money back guarantee, not right now.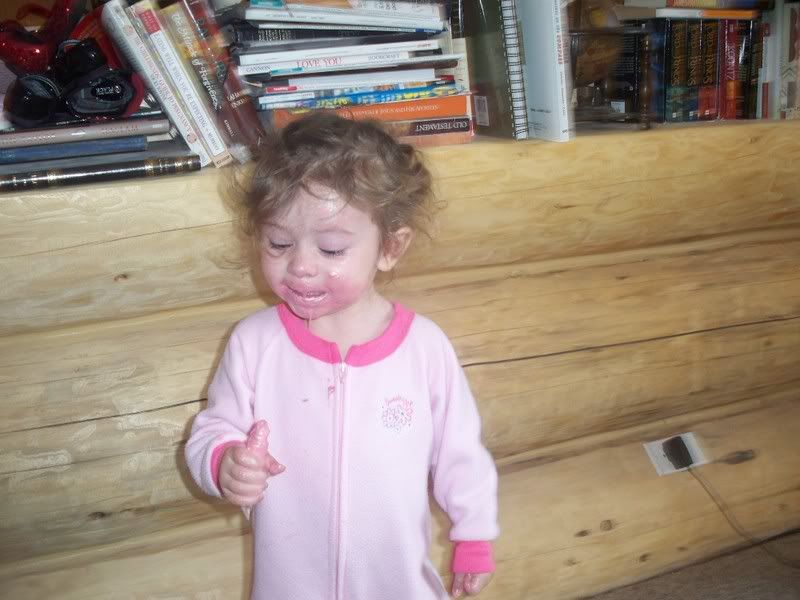 (By the way, Addison walked over while I was posting this and saw the picture and said, "Sorry Mama.")