Well, another weekend is over, which means another two days of trying unsuccessfully to get Justin to do something fun rather than working on some random project is done.

Friday was fun though! We went with Justin's brother and sister and respective spouses to get some sushi at a place I'd never been. Believe it or not, Justin isn't a big sushi fan, but he was a good sport and came along. I got a whole platter of different kinds of sushi, and a bunch of Cali rolls, and it was pretty delish. I'll be back to that place. Justin said the chicken teriyaki was pretty good too. ;)

Saturday is the day where I have to restrain him from weird house projects that he always wants to get done. He's working on some house plans and I'm not going to lie, I find that pretty boring, so I took the opportunity to take Addison and get her summer wardrobe. OH...MY...GOSH... my love for shopping for clothes for a two year old girl is unending. I got so much great stuff, and the kid is set until October. I promise I won't buy her any more... until next month.

Now we're back to Monday, but it is so close to my trip home that I don't even care that it's Monday. I've got a big day of work ahead of me, tying up loose ends and getting everything set to go. Can I tell you how much I love gmail and it's capacity to check all of my e-mail simultaneously? Love love love. I'm off to get my hair done this afternoon, so I can look all polished and not raggedy. lol.

Two more sleeps!!

And just because, here's Addison making a funny face. She just picked this up. Lately I've been looking at her and hoping that she'll never grow up past two, because she's such a doll.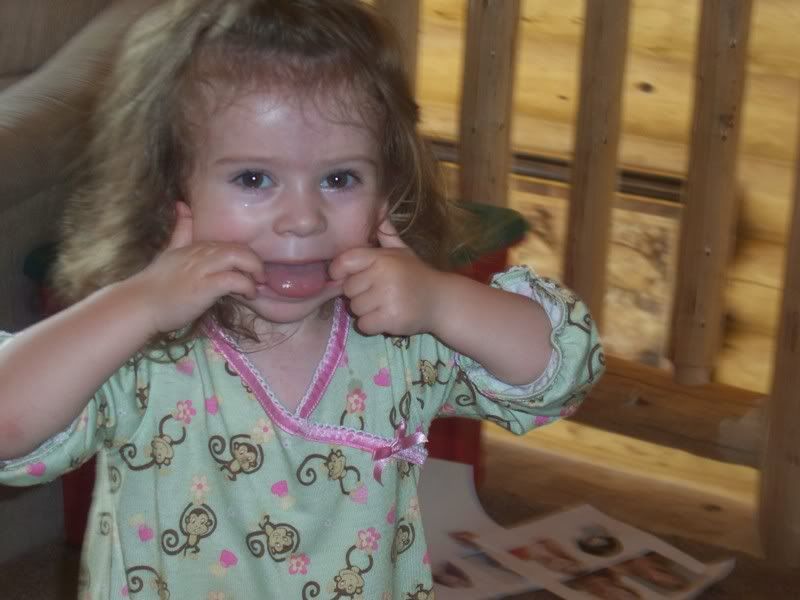 Happy Monday everyone!