I was feeling like a guilty mother the other day because Addison doesn't really have her colours down. She knows blue and pink, but that's about it. (Do you think that means I've screwed up teaching her about gender roles? Oh well.) So my friend Nathaly, who is a genius, came up with this cute skittle game to teach kids colours. I drew coloured circles on a piece of paper which corresponded to Skittle colours, then showed her how to match the Skittles into the right circles. After a while, she would put it on the wrong circle and I would say, "No..." and she'd put it on another and I would say "No..." and finally when she put it on the right one, I would say "Good girl!" She got it down fast, and now is a colour expert.
The next time I caught her playing the Skittle game by herself, she had gotten the paper and dumped out some Skittles, and was purposely putting them on the wrong colours, then saying "No..." to herself. Once she put it on the right colour, she would tell herself "Good girl!" and eat them.
No one told me to watch out for two-year-olds... they will repeat ANYTHING and EVERYTHING you say. Maybe it is time to give up my beloved "frig!" ?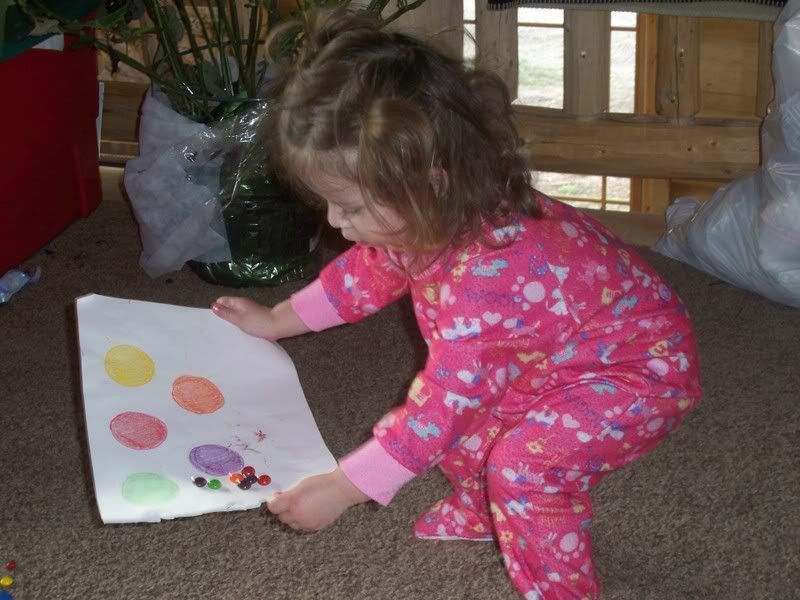 Here she is tring to show me her handiwork. Didn't turn out as well as expected.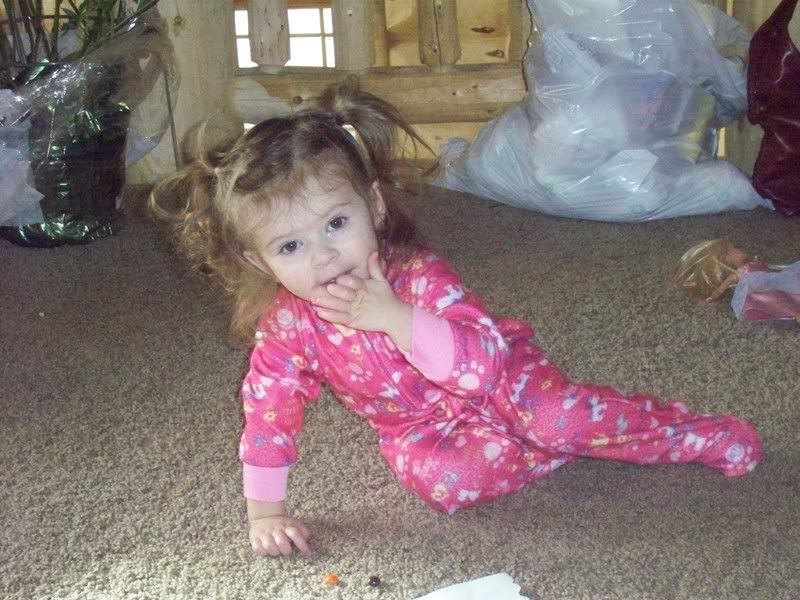 And just because she is cute! Ignore the GIANT bag of garbage in the background, I have been ambitious and cleaned out the loft after the disgucting display of toys from yesterday. Sigh.
Kisses! Jacqueline, Justin and Addison